Kiara heisst euch herzlich willkommen
Kiara vous accueille chaleureusement
Kiara welcomes you wholeheartedly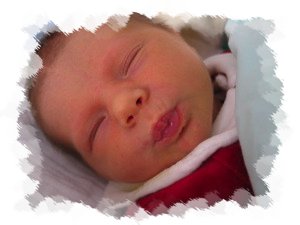 Dites-lui bonjour ou participez ICI *** Sagt Kiara hier guten Tag und macht mit *** Say hello to Kiara and participate here

Grâce à/Thanks to/ Dank der Hilfe von:

Sandrine, David, Tao, Anne, Eric, Emma, Lydie, Jeanny, Alexis, Jean-Pierre, Chantal, Julie, Karine, Karl-Josef, Gabriele ...NOUS AVONS PU RECOLTER

140 euros

en dons au profit des victimes du Tsunami en asie pendant que KIARA restait à la maternité MERCI BEAUCOUP ! DANKE VIELMALS ! THANKS SO MUCH !

Continuez vos efforts ici

-

Spenden Sie hier weiter

-

keep on giving here



KIARA :



* KIARA: Celtic/Gaelic for "small and dark",
* latin clarus = "claire, pleine de lumière",
* Kiara is also an Aboriginal word for the White Cockatoo (eastern australian states dialect).



* Irish saint KIARA. Native of Muskerry, she founded an establishment at Techtelle, County Westmeath. She founded a second establishment at Killrea, near Cork. She lived in the 7th century. Feast day October 16th.

but heck, if you're confused, too, just listen to the song by Luka Bloom "CIARA"